Artists of Ketchikan Invitational Exhibit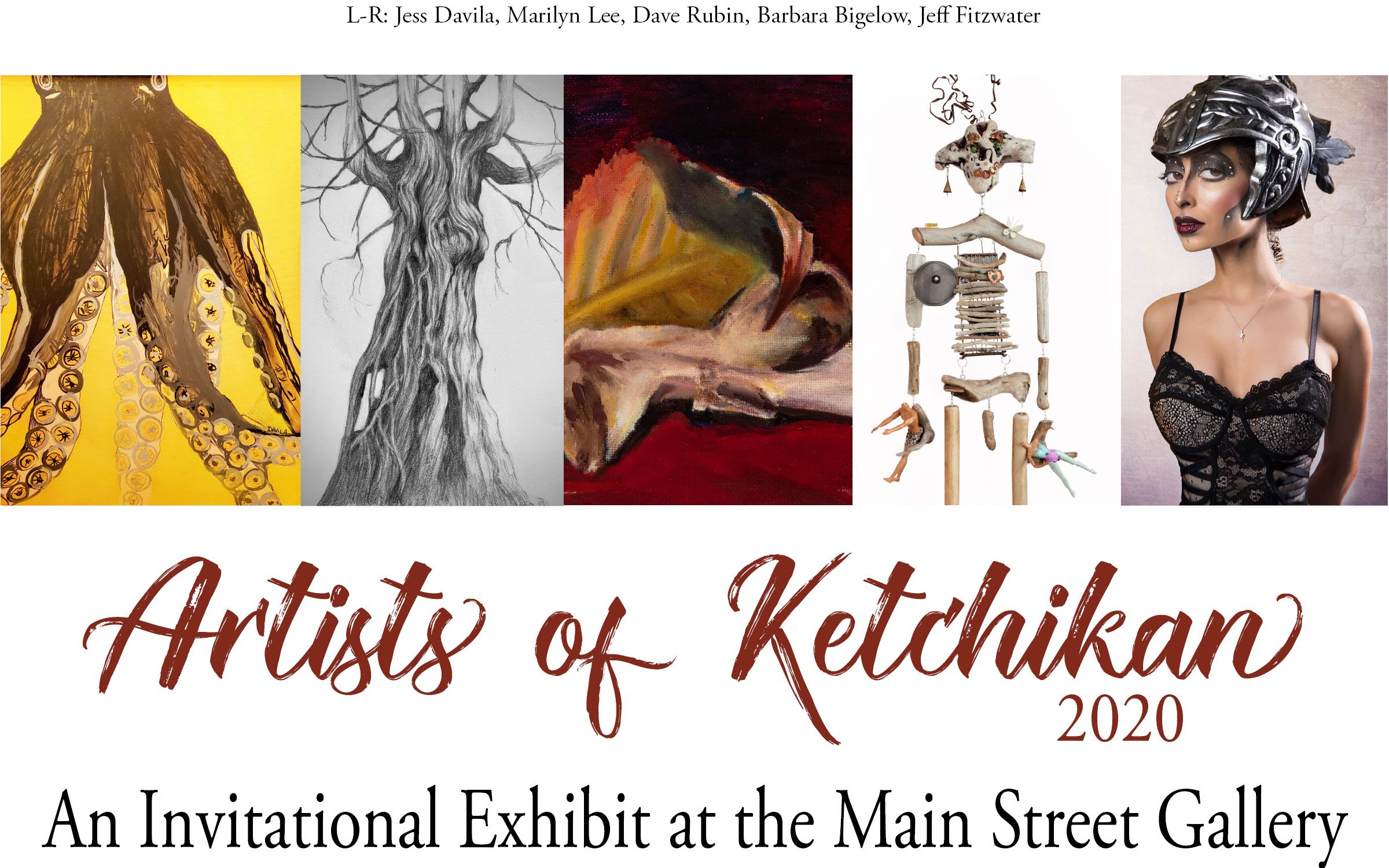 This annual exhibition celebrates the diversity of the Ketchikan and surrounding areas! Contributing artists include but are not limited to Barb Bigelow, Jess Davilla, Jeff Fitzwater, Mimi Kotlorov, Marilyn Lee, Ema Lee Oshima, Chip Porter, Dave Rubin, and Evon Zerbetz!
Main Street Gallery will be open to the public M-F 12- 5:00 pm will be available for reservations, and will be available online!